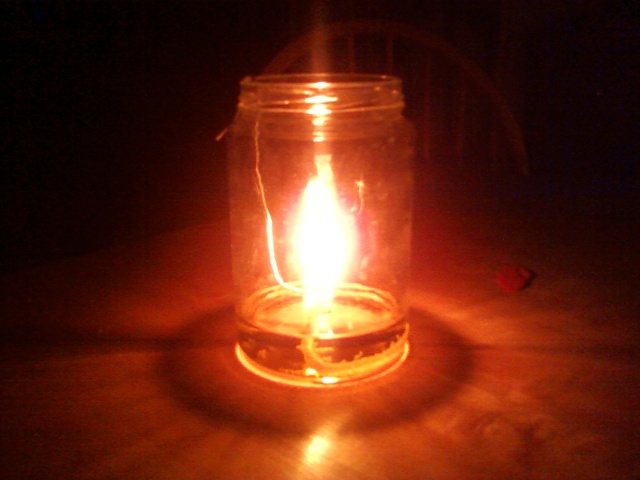 In loom of the recent and persisting hurricane season I present a "Hacker's Olive Oil Lamp"!
YES, this lamp is ...
Fun and simple to build
Fun and simple to use
Easy to Cleanup
Gentle on environment
Energy efficient (1 cup ~= 16 hours)
Safe (flame smothers if lamp tips over)
NO
Odor
Smoke
Heat near base
Cost (household materials)
Waste (Store and seal oil in lamp with jar top)
Materials
1x Pickle jar with lid
1x Washcloth 100% cotton
1x Steel wire (salvaged from paint can handle)
2x Cups of olive oil
Tools
Needle nose plyers
Scissors
[gallery link="file"]
---
Are you looking for a Disqus alternative?
You should check out my latest project,
Remarkbox
. It's a
comment system
that works everywhere,
even static sites
!
---
Remarks: Hacker Olive Oil Lamp Crafted From Home Materials