Some of my resent works using my Ubuntu + Wacom Bamboo + MyPaint + Gimp Workflow!
First some cell shading practice. Inside MyPaint I only used two colors in my palate but to gain shadow and depth I used variations of opacity. This technique produces a neat cartoon effect.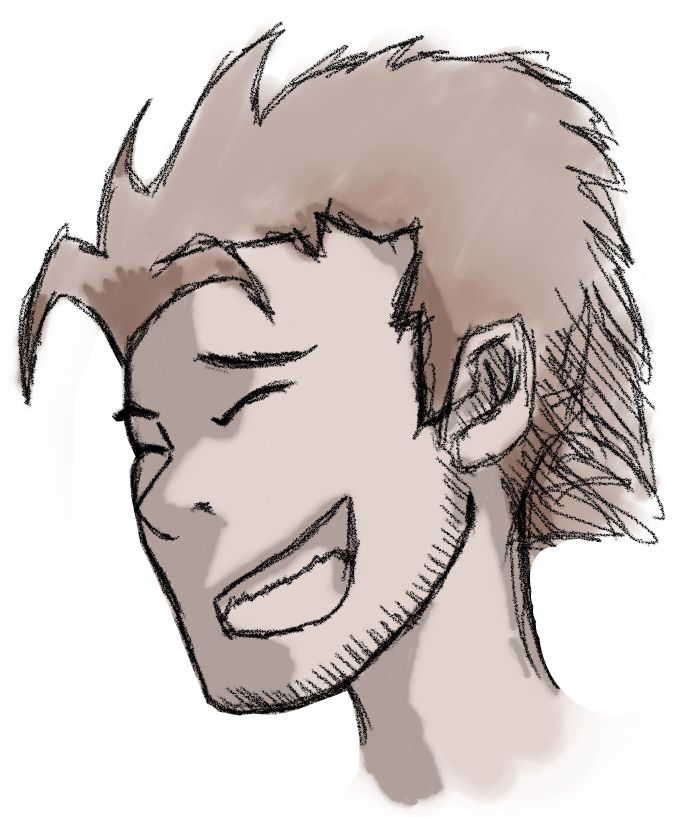 Next I sketched a skull. I attempted to keep all my strokes in the same direction. This piece is monotone. I used only one color and deviated each layer with different opacity settings.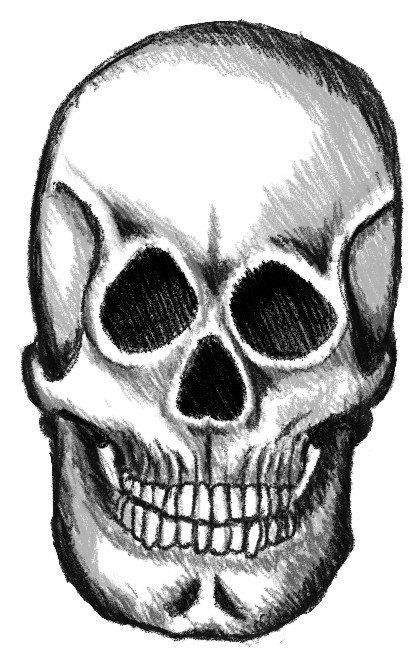 Last is a photograph I snapped during a family outing. I had to lower the quality of this image to prepare for use on the web, but I still adore the colors spectrum of this shot. The white birch tree frames the right side while the grass and brush frame the bottom. The wind mill was intentionally placed in the center with the apex extending upward. The ivy creeps up the structure and the cloud filled sky appears to stretch forever. The foliage emits a euphoric glow under the sun saturated rays.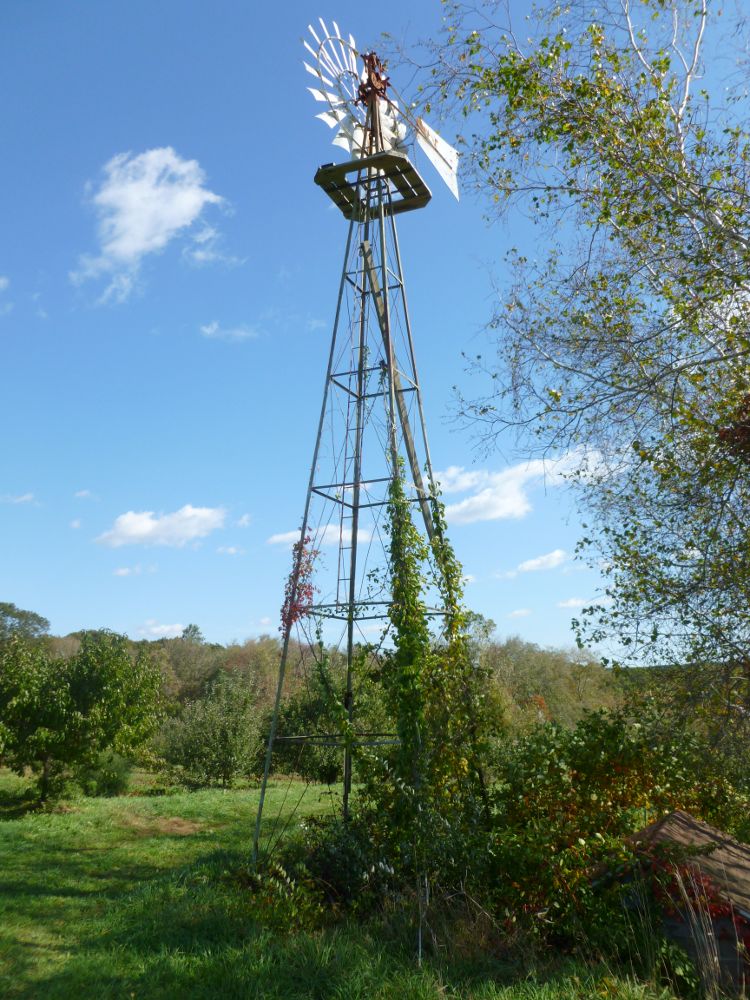 Come back soon!
---
Want comments on your site?
Remarkbox
— is a free SaaS
comment service
which embeds into your pages to keep the conversation in the same place as your contentr. It works everywhere,
even static HTML sites like this one!
---
Remarks: Cell shading practice, A sketched skull, and an old wind mill photograph