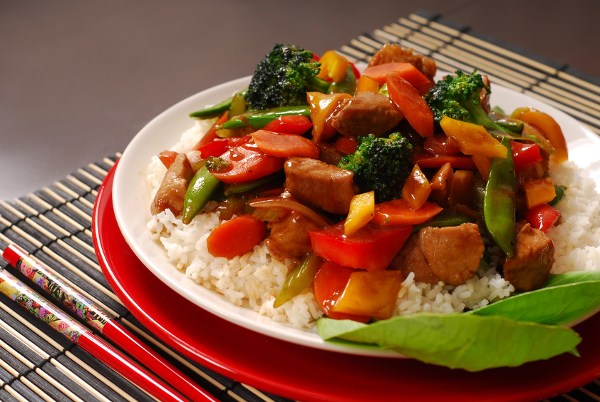 Yes, it has been done. Using my Google Chromium browser I searched Google Maps for the closest local Chinese restaurant. The small town venue doesn't have a website or menu posted online.
So I used Google Web to search for the restaurant name. I found takeouttonight.com (no longer works) which had the entire menu and VALID prices for the restaurant hosted online! I choose 'Sweet and Sour chicken', my wife selected Chicken and Broccoli.
I then logged into my Google Gmail account and clicked Call phone. Using the mouse I dialed the number I previously researched and after 3 rings an Asian speaking fellow answered the phone.
I said, "Hello, I'd like to place a delivery order." His reply, "Ok." resonated out of my 5.1 speaker setup.
I read off our selections and was super excited that it was WORKING! In my titillated state, I ended up ordering an extra side of egg rolls just to keep the conversation going.
He asked for my phone number to complete the order. I obliged by reading my Google phone number.
Google might be spamy these days, but it's still useful.
Who would have thought a lazy hacker could combine six different Google services to order Chinese food without leaving the desk?
I know it's possible now, I've seen me do it.
You should follow me on twitter here.
---
Want comments on your site?
Remarkbox
— is a free SaaS
comment service
which embeds into your pages to keep the conversation in the same place as your contentr. It works everywhere,
even static HTML sites like this one!
---
Remarks: I just used Google to purchase Chinese food takeout for two