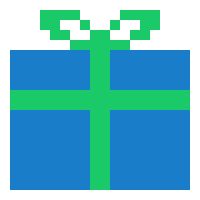 Each holiday season I find myself drawn to a side passion of mine.
While some build model trains and others create Christmas light shows with synchronized music you'll find me on my sofa where I build, explore, and tinker on my own video game engine.
Maybe the sound of wrapping paper tearing acts as a trigger, but I only prioritize time on my game engine during the holiday season.
Do you have a specific hobby that you do during the holiday season but not during other parts of the year?
Why am I working on Christmas every year - Am I a work-a-holic?
---
Want comments on your site?
Remarkbox
— is a free SaaS
comment service
which embeds into your pages to keep the conversation in the same place as your contentr. It works everywhere,
even static HTML sites like this one!
---
Remarks: Yuletide Trains and Homegrown Video Games