ATT Uverse Residential Gateway Broadband LED flashes red intermittently
I have struggled with my uverse Internet and TV service randomly and intermittently shutting off for the last 3 months. When this occurs the Residential Gateway's broadband LED flashes red.
Also I get Uverse DSL link errors: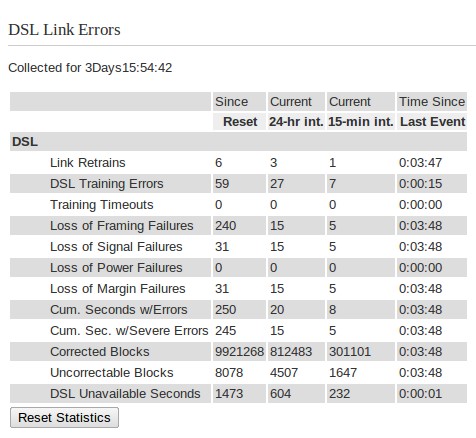 When I 'live support chatted' with the uverse technical support they claimed I had bridge tap on my lines, and that my lines had other 'issues'.
They had to dispatch 3 technicians before one of them figured out the problem. It turns out I had a faulty 'voice/data' splitter.
I snapped a picture of the demarcation box before and after he replaced the faulty splitter.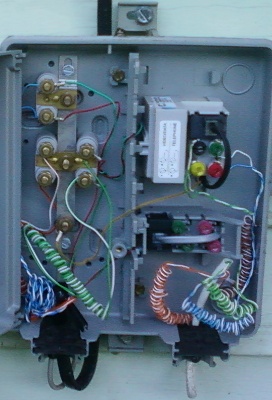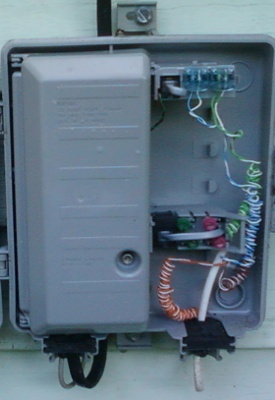 Old Uverse filter on the left, New filter on the right
So far I have had no Uverse DSL Link Errors!
---
Want comments on your site?
Remarkbox
— is a free SaaS
comment service
which embeds into your pages to keep the conversation in the same place as your contentr. It works everywhere,
even static HTML sites like this one!
---
Remarks: ATT Uverse Residential Gateway Broadband LED flashes red intermittently