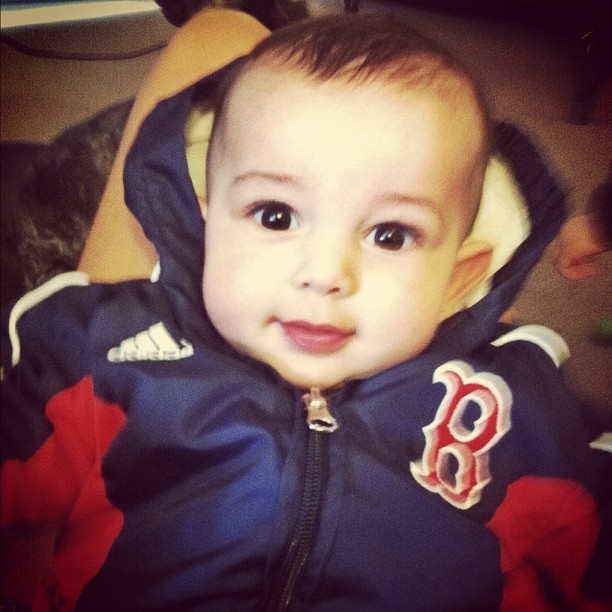 My sister @VeronicaBal was watching my son (@RussellBal) tweeted a picture of him.
The official @RedSox re-tweeted the image to all 197,035 followers!
I'm a proud daddy!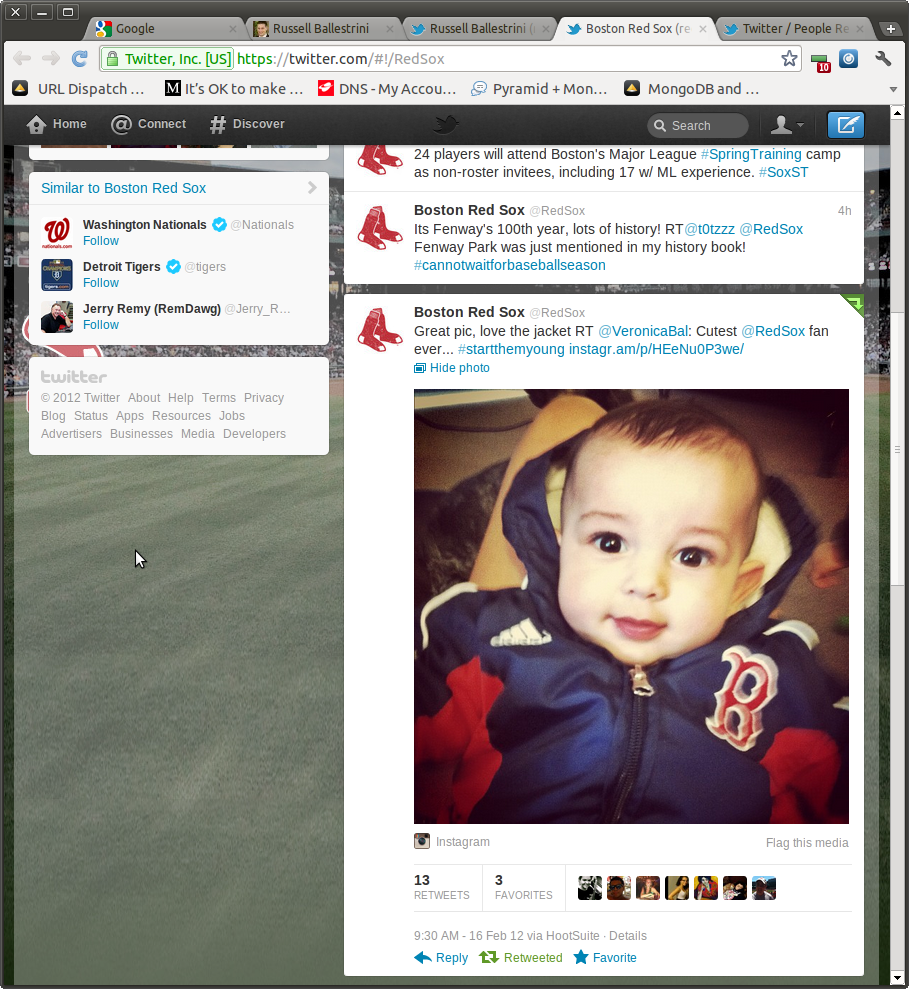 ---
Looking for a better comment system?
You should try
Remarkbox
— a
hosted comment service
that embeds in your pages to keep the conversation in the same place as your content. It works everywhere,
even static sites
!
---
Remarks: My 4 month old's 15 minutes of fame