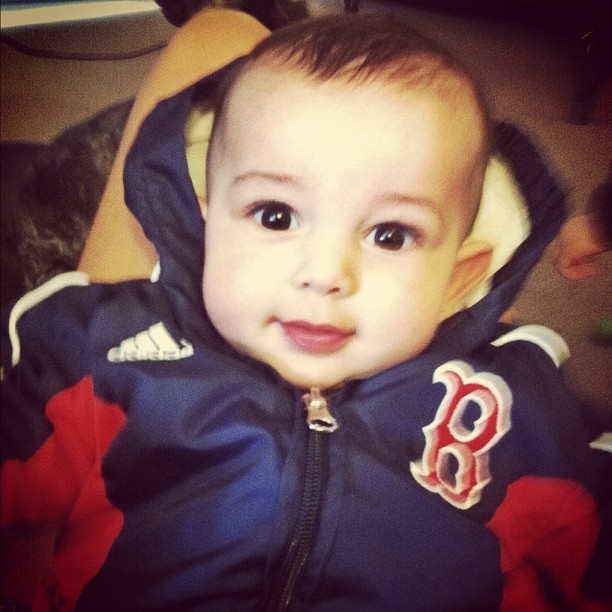 My sister @VeronicaBal was watching my son (@RussellBal) tweeted a picture of him.
The official @RedSox re-tweeted the image to all 197,035 followers!
I'm a proud daddy!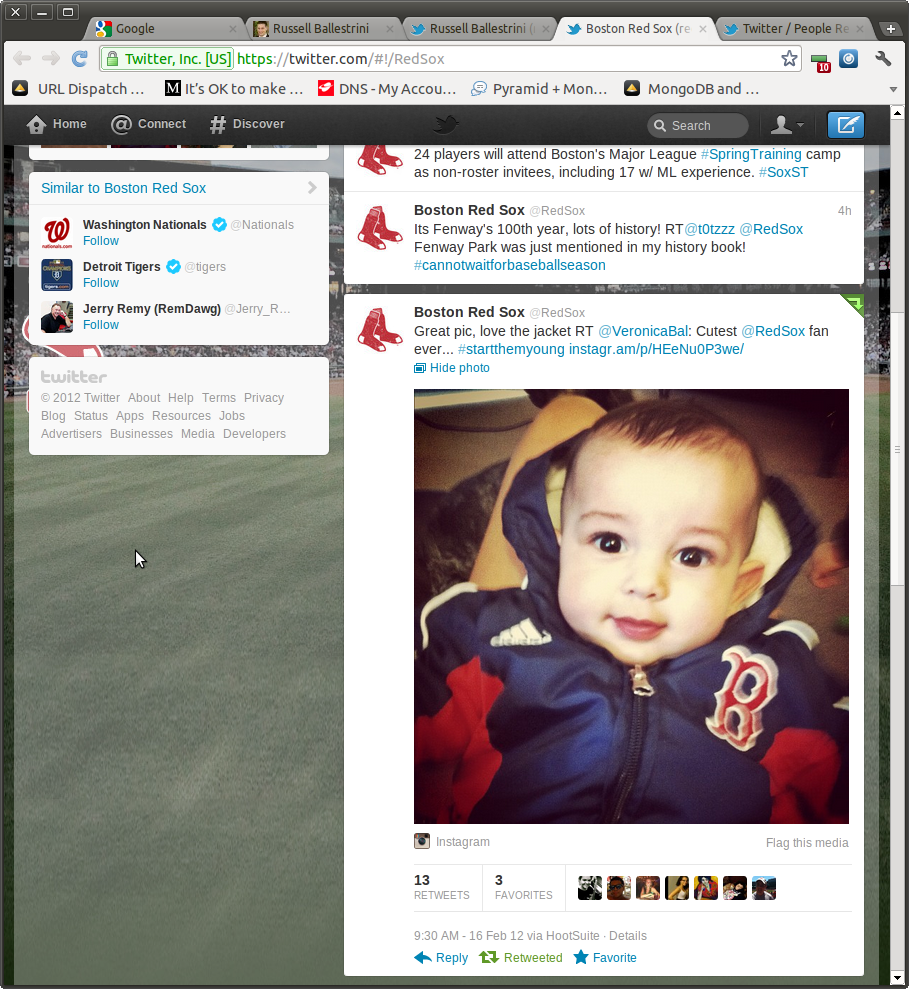 ---
Want comments on your site?
Remarkbox
— is a free SaaS
comment service
which embeds into your pages to keep the conversation in the same place as your contentr. It works everywhere,
even static HTML sites like this one!
---
Remarks: My 4 month old's 15 minutes of fame